Forte&Eccelso
A Cru is the oil obtained from a single variety (mono-varietal) olive trees in a specific olive grove according to the practice invented in France for the great wines of Burgundy and Champagne.
At I&P we produce mono-varietal oils from many varieties in over 13 olive groves. Each Cru is produced in batches during the harvesting process.
Each lot has slightly different characteristics depending on the day in which the olives of that lot are harvested, from which trees of the same olive grove they come and the external temperature at the time of harvest.
Every year from the many lots of our Crus we choose some of those that have reached levels of perfection and we mix them to produce an exceptional oil for aromas, flavors, bitter and spicy. We aim to create an oil of great power, but at the same time of great harmony and of the highest level.
Hence the name Forte & Eccelso.
Because of its nature, it's an oil that we can only produce in small quantities.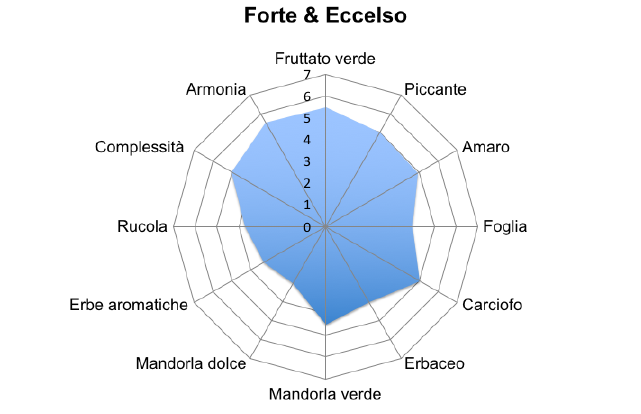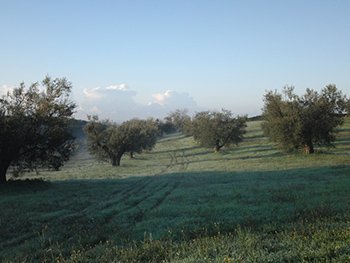 Name: Forte & Eccelso
Variety: Blend
Quantity produced: 200 L
Polyphenols (mg/kg): 417
Peroxides (meq 02/kg): 3,1
Acidity (g ac.oleico/100 g): 0,19
K232: 1,83
K268: 0,143
DELTA K: -0,007