TAKE A TOUR

OF OUR LANDS
OIL, OLIVES, GROVES
The I&P tour: learn, experience, taste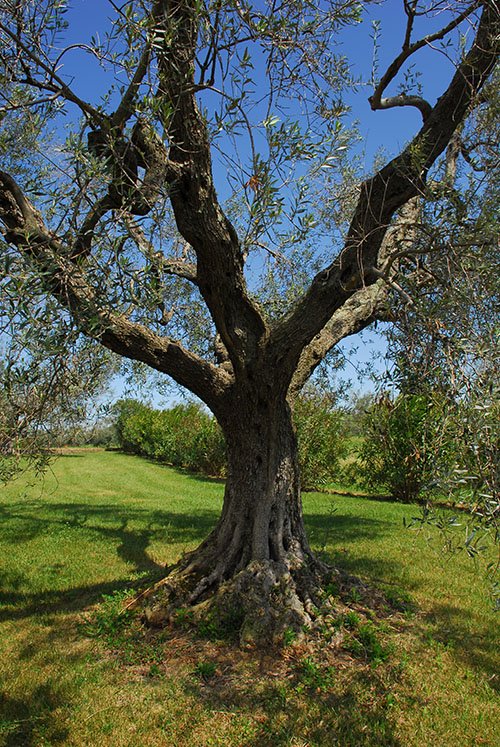 A guided tour of the press at the Azienda Agricola Ione Zobbe and ive of its olive groves n the area, in the towns of Canino, Tessennano and Arlena di Castro (province of Viterbo), with a class on extra virgin olive oil followed by a professional tasting
The Goal of the Tour
"To talk about the history, the complexity, and the cultural, organoleptic and culinary richness of high-quality extra virgin olive oils. All within the historical and cultural setting of Etruria and the world—both ancient and modern—of Viterban Upper Tuscia"
Program
Arrival at the farm (option to be picked up in Rome or at the Leonardo da Vinci International Airport at Fiumicino, in time for a 2 pm arrival)
2:15 – 3:00 pm Introduction to extra virgin olive oil and visit to the press
3:00 – 3:45 pm Tasting of 5 oils
3:45 – 5:15 pm Visit to I&P olive groves: Gioacchina, Poggio Freddo, Tomba Etrusca, Spinicci and Capo Terzo (via Tessennano)
5:15 – 6:30 pm Bruschetta at the farmhouse in Capo Terzo
ore ore 6:30 pm Departure
Class on Extra Virgin Olive Oil
There will be a class on the history of olive oil and the physical, chemical and organoleptic attributes of extra virgin olive oil.
The current classification and legislation pertaining to it will also be explained.
Major areas of fraud.
What a good extra virgin olive oil costs.
Tasting: theory and practice
How does our sense of taste (and smell?) work.
How to judge a good extra virgin olive oil.
How to taste it
The Tour
The tour will proceed through the heart of Viterban Upper Tuscia, the historic center of the Maremma area, in a zone which, for three millennia, has been dedicated to growing olives.
CANINO: Mentioned for the first time in the 9th century in a document of Pope Leo IV, its origins are quite ancient. In fact, it was part of Etruscan Lucomonia, in one of its most important settlements known as Vulci which, between the 7th and 5th centuries BC enjoyed significant economic prosperity and political prestige.
TESSENNANO: Essentially, there is no definite information about its existence until the Middle Ages. According to legend, it was founded by Ascanius, the son of Aeneas and is probably of Etruscan origin; in ancient times it was a stop-over on the route connecting Tuscania and Canino.
Final stop at Capo Terzo
The tour ends with the visit and rest-stop at the Capo Terzo olive grove. This area is on a slope with southern exposure, on top of a hill at an altitude of 350 m. From it, there is a splendid view of the sea, 15 km to the south. The soil is primarily tufaceous and rich in nitrogen, which gives the oil its intense flavor and aroma.
Bruschetta will be prepared in a small farmhouse as a parting sample of I&P oils.
DOWNLOAD THE BROCHURE