The great heritage of biodiversity represented by the hundreds of cultivars present in Italy, where now only the Aosta Valley is devoid of oil production, can be the starting point for truly understanding the extraordinary food opportunity that extra virgin offers us on a daily basis.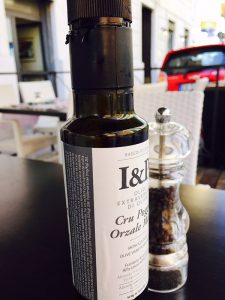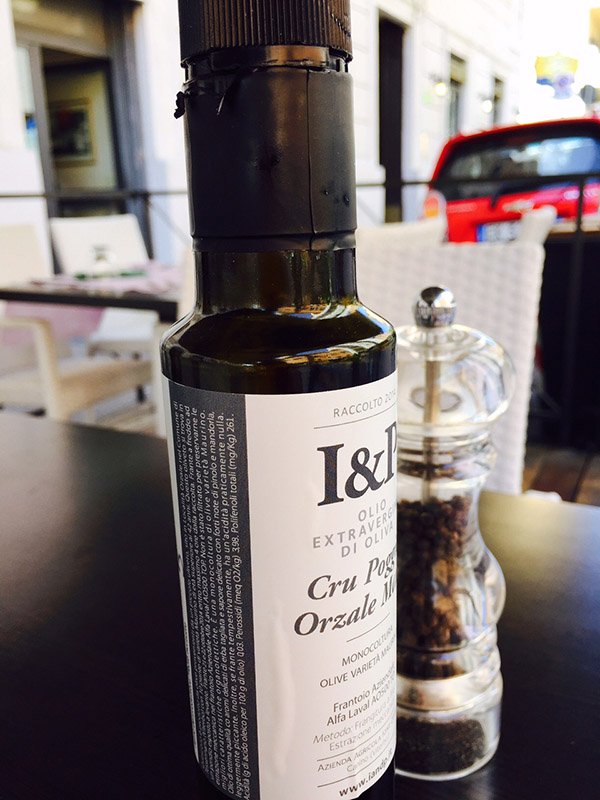 The olives naturally impose their varietal profile, and current extraction techniques are able to facilitate and enhance these expressions. They then provide us with oils that are more distinct in sweet or fruity tone, spicy or floral, bitter or herbaceous.
Therefore, all that remains is to combine one's personal preferences or gastronomic needs with the many types present to find the right combinations and the best taste satisfaction.
Extra virgin is a millennial food that today is able to express itself at unthinkable levels of excellence, giving each of our moments at the table a new emotion and an unparalleled nutritional contribution.
Subject to everyone's own taste choices, let us try to mark some general steps in the use of this generous vegetable fat.
On the table, the first affirmation of extra virgin is to use it 'raw,' that is, as a direct dressing for vegetable foods, raw or cooked meats, raw or cooked fish, first courses, risottos and soups, cured meats sometimes, as well as some fresh cheeses. Here, the character of the oil we will have chosen is released overbearingly and punctually; the direct contact places it as a primary element in the balance of the dish.
In cooking, another highly valuable function of extra virgin olive oil is applied, namely being, the best cooking fat existing in nature (let us always remember that all we are doing is extracting it from the fruit). Its presence acts as a fluidizer, harmonizing the flavors and transmitting heat more evenly in the dish; not to mention the necessary assonance that each oil just so happens to have with the dishes of its territory.
Preparing a basic sauté to a meat sauce or braising meats are essential preliminary steps and can already positively affect the success of the recipe, if we use an appropriate extra virgin.
However, the cooking technique that is most closely related to oil is undoubtedly that of frying and Italian culinary tradition teaches that you can really fry anything and with various methodologies.
The charm of these dishes is the union between pleasantness and flavor, between natural digestibility and ease of use, but it still takes a pinch of passion and excellent raw materials to make them properly.
Concluding our reflections, we can say that there is no occasion where there is no room for an excellent extra virgin, where our imagination and gastronomic sensibility cannot apply it and draw from it an element of aromatic enrichment of absolute value.
What we should really convince ourselves of once and for all, is that its presence is so important to our diet that it deserves more attention and a conscious economic effort.
Investing a few euros more, compared to the demeaning proposals of discount stores, choosing two-three types of different personalities and origins and using them wisely on the table, will allow us to be able to combine the character of the oil with that of the dish and that's it; every moment will have its right extra virgin!
text edited by Stefano Asaro