Name
KITCHEN
Street Address
Via per Cernobbio 41a 22100 Como
Phone
+39 031 516460
Email address

info@kitchencomo.com
Website
https://www.kitchencomo.com/
Date of evaluation
February 18th, 2023 – 03:00 pm
Evaluator
Paolo Borzatta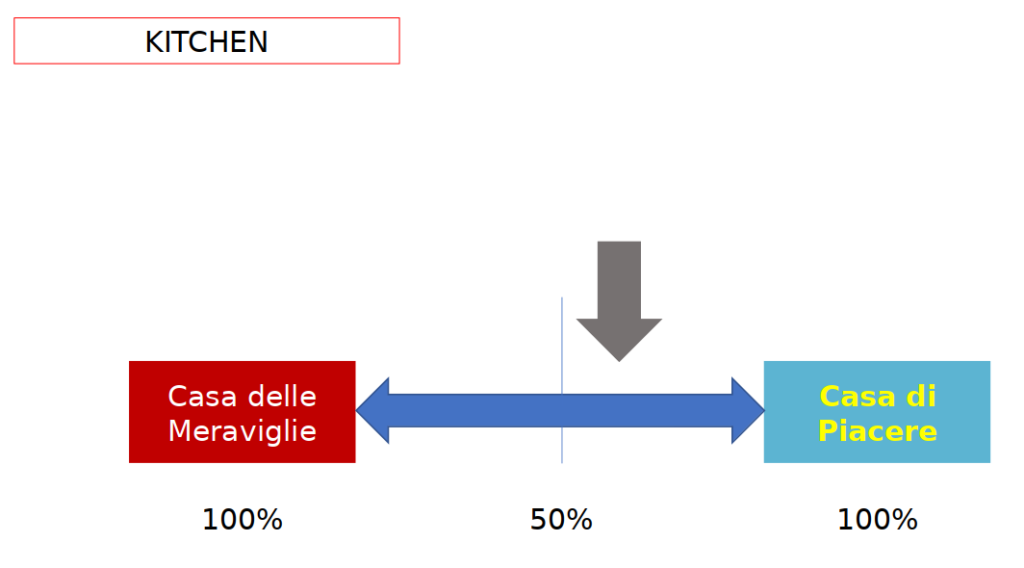 A small 20th-century house is home to the Kitchen restaurant (connected with the Sheraton Lake Como Hotel). The house is set in a small private park with majestic age-old trees that provide an atmosphere of peace and serenity looking out over them from the veranda which houses most of the dining area.
The interior design and furnishings, which combine contemporary lines and soft colors, provide the calm required to enjoy the culinary experience that awaits.
The à la carte menu offers a good selection of appetizers, first courses, meat, fish and desserts. There are also three tasting menus, including a vegetarian selection and one entrusted to the creativity of the chef.
I selected an appetizer (rehydrated peppers, egg caviar, Parmigiano Reggiano cheese), a first course ("Monograno Felicetti" thick spaghetti, saffron, caviar, cultured butter and chives) and fish (bass, peppers and shellfish) which were enhanced by a rich amuse-bouche, a welcoming hors d'oeuvre and a small dessert as a final offering. I found everything to be exceptionally creative without being excessively so, the primary flavors were balanced and the ingredients delicate and excellent. The "imitation tartare" of rehydrated peppers with marinated and grated egg yolk with parmesan cheese is an absolute masterpiece. The combination of saffron, caviar, cultured butter and chives with the thick spaghetti deserves a medal. The excellent bass with "stewed" clams, mussels and other shellfish covered with a semi-transparent veil of peppers is a major masterpiece. But the welcoming hors d'oeuvre was, I must admit, simply orgasmic—a corn cannolo filled with parmesan cream, dusted on the outside with ground porcini mushrooms and porcini broth to accompany it.
The performance of the chef, Andrea Casali, and his team is just impeccable with tremendous command of advanced technique as well as the ability to send to the table dishes of complex temperatures.
The wine list extensive and interesting with special attention given to small cellars.
Impeccable service, extremely attentive without being invasive. The maître d' and sommelier have an excellent aptitude for anticipating and satisfying the desires of their guests.
A splendid example of a place that intrigued and amazed me with dishes filled with creativity, but also offering a tremendous sense of pleasure and the desire to return again immediately. So a great Establishment of Pleasure (60%) enhanced by an appetizing Establishment of Wonder (40%).