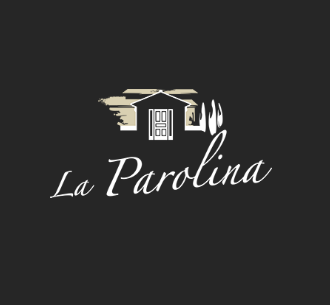 Name
LA PAROLINA
Street Address

Via Giacomo Leopardi, 1 – 01021 – Trevinano (VT)
Phone
+39 0763 717130
Email Address

n.d.
Website
www.laparolina.it
Date of Evaluation

july 24, 2020
Evaluator
Paolo Borzatta

Up, up, up. You have to go up to get to Trevinano along a road that is on the slopes of Monte Rufeno and its magnificent Nature Reserve. And then you arrive at the restaurant that overlooks the impressive valley that you can admire completely from the room and the two terraces.
You are welcomed in a simple and tasteful environment, each element does not predominate over the others, and everything sends the clear message that the focus is the table, set with refined simplicity, where the most important liturgy and the raison d'être of our visit will take place.
The menu is fascinating with creations based on local products, but which produce fascinating flavors. The amuse bouche, Valentano chickpea ice cream with lemon and Blera olive oil, is a powerful prelude.
The oil butter for bread is a small masterpiece.
I then enjoyed with the divertissement of the little box of caviar (authentic), but with inside a "caviar" made up of Onano lentils cooked in fish broth, pan-dried, on a cream of smoked potatoes and lemon.
A tartare with hazelnut drops, coffee powder, marjoram leaves and dehydrated oil opened the dance giving ineffable sensations and pleasure. The spelled pici with guinea fowl ragout in bujone, almonds and breadcrumbs have then stabilized my achievement of sensory ecstasy and more.
The closure came with the Rocher la Parolina: a creation inspired by the textures of the famous chocolate, but which the cook Iside de Cesare (one Michelin star – the only one from Tuscia) constructs with an amazing sequence of flavors and textures.
The execution of the chefs (Iside with her husband Romano) and the kitchen team is always impeccable, despite the fact that some passages are on the verge of virtuosity.
The wine list offers opportunities for interesting discoveries in the area and beyond.
Always attentive and fast service and without any (intrusive) redundancy.
In the end, you are satisfied to have experienced the pleasure of living, to taste deep sensory pleasures, to feel in a deep and peaceful territory and to have also experienced some small, delightful wonders.
So, 80% House of Pleasure and 20% House of Wonder.