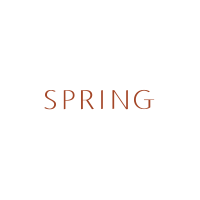 Name
SPRING
Street Address
New Wing, Somerset House Lancaster Place London, WC2R 1LA
Phone
+44 (0)20 3011 0115
Email Address
reservations@springrestaurant.co.uk
Sito web
https://springrestaurant.co.uk
Date of evaluation
July 2nd 2022 – 3:00 pm
Evaluator
Paolo Borzatta

Arriving at the restaurant, which is located in the New Wing of Somerset House, a magnificent 18th-century building overlooking the Thames on Lancaster Place (where the flag of the House of Lancaster also flies), one immediately feels the atmosphere of the city that has ruled England and its empire for millennia.
The restaurant's large main hall immediately gives a feeling of spring freshness and refined elegance. Light colors and white prevail. Even the staff uniforms are light, airy and flawless.
The menu is nobly essential: there are the right choices. From meat, fish and vegan, from cocktails to dessert without lapsing into the minimalist or overly broad (and thus lacking credibility for the qualities of all the dishes).
The execution by chef Skye Gyngell (1 Michelin star) and her team is simply impeccable. I enjoyed a complex salad with small leaves, radish, peas, lemon and avocado with a simply perfect ranch dressing. Then a fillet of beef with slow cooked broad beans with a Cafè de Paris sauce and with a fried courgette flower: priceless. I then finished with between cheeses accompanied by stupendous cherries and rye crackers: the whole thing in its entirety reached perfection. Masterful use of olive oil.
Extensive wine list with even interesting experiments such as some Georgian wines.
Impeccable service, extremely attentive without being intrusive.
I had a great time and would not have wanted to leave. A 100% great House of Pleasure.